For the new year, most people are looking to revamp their style and trends to go outside the box. For celebrities, their job is to set trends and elevate styles for major hair inspiration for us everyday folk.
Here are some of the new year's most exciting new styles you have to try now.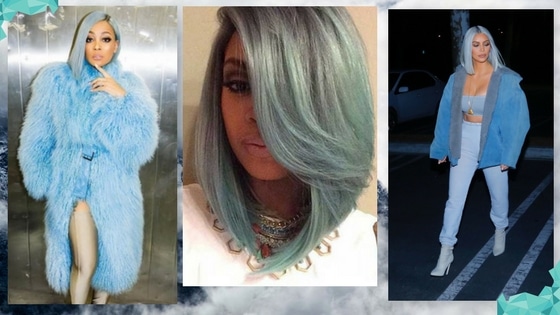 For anyone unaccustomed to color, color hair trends are the best way to liven up your look temporarily. Finding bundles that can be colored and customized is the goal when looking to recreate this look. Kim Kardashian slayed this look by incorporating blue hair with a powder blue outfit. Monica Brown, the dominating queen of all these slay, wowed with a blue fur and blue hair to match.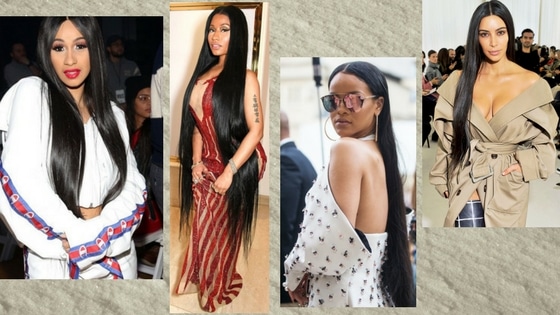 Rapunzel Hair Trend
Ever since most of us were young, Rapunzel-like hair seemed to only be available in fairy tales. But in 2018, this look will continue to be more popular and remixed by everyone. For those unaware, the long hair look starts at about 36 inches of hair. Not only do we want to try this asap, but highlight the power play feeling these celebrities show.  Celebrities like Rihanna and Cardi B have embraced this look as an accessorial way exuding power and pose with ultra long locks.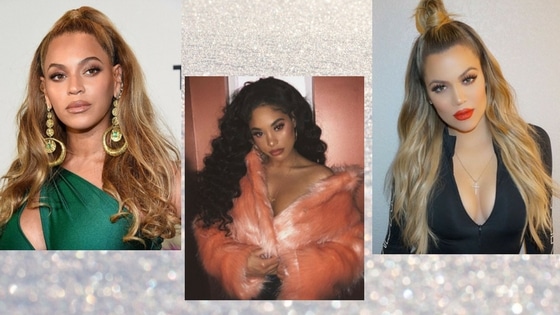 Half Up- Half Down
By far the top hair trend of 2018. Beyonce killed this look for a concert appearance with Tidal and continues to assert her dominance as the queen of a high ponytail (and everything else as far as we are concerned.) Raye also killed this trend by sporting this look with a pretty pink fur and Khloe Kardashian gave major boss babe vibes when paired with a red lip.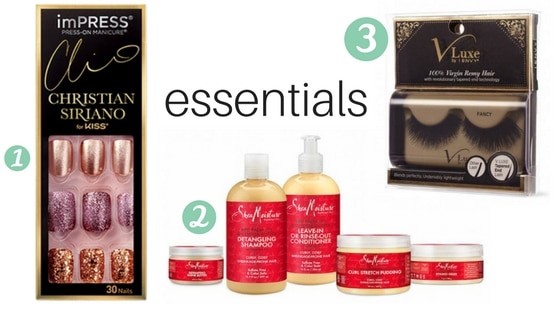 Essentials You Need To Buy Now
1. Christian Siriano X Impress Nails
For the ones balling on a budget, this is the perfect fix for in between salon appointments. Christian Siriano is one of our designer favs and has quickly become a household name. Impress Nails last for a week and are under $15.
2. Shea Moisture Red Palm Oil and Cocoa Butter Collection (available at Sally Beauty) 
Seriously, you need the whole collection. Shea Moisture is one of the biggest names in Not only does it produce a ton of moisture to dry hair, but it elongates for the times you want to rock your natural hair. Adding shine and leaving the chemicals (and that guys number you blocked) in 2017!
Eyelash extensions can be expensive, but you can grab a celebrity like look for under $10 with these! Not only do they last for almost 3 weeks, but they are lightweight and fabulous with an assortment of styles to fit your work and weekend life.