Chilly weather is here and so is extreme hair dehydration. For the natural girls or the bundle beauties, dry and dehydrated strands can seriously put a damper on the everyday woman's hair goals. We've got 5 tried and true ways to protect your locks and keep them moisturized all winter long.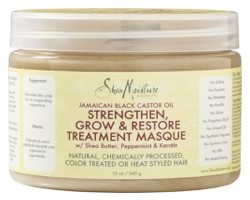 1) Go Deep
Deep conditioning goes a long way when it comes to making sure your hair stays soft and supple. Shea Moisture Jamaican Black Castor Oil Treatment Masque is a great go too. Apply a deep conditioning agent once a week after your normal wash day. Wash your hair per usual and make sure it is damp to soak up all the conditioner. Apply a deep conditioner from root to ends for maximum moisture. If you have the time, cover your hair with a plastic shower cap and sit under a hooded dryer for 15 minutes. Rinse with warm, not hot water, and dry and style as you normally would.
2) Protect the Scalp
Oiling your scalp can go a long way when it comes to making sure your hair stay moisturized this winter. YouTube bloggers rave about scalp oils that come in a spouted bottle. Not only can you oil your scalp quicker, it saves from getting oil all over the place. Use a tea tree oil or a light coconut oil whether you have bundles installed, braids, or are going the natural route. You'll keep your scalp moisturized and protected.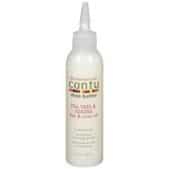 3) Sleep with Silk
Silk bonnets or scarves protect your hairline while also keeping natural or applied moisture sealed into your hair. Certain fibers can draw the natural moisture out of your hair. Cotton pillowcases or towels can strip hair of needed moisture as well. Find a 100% silk scarf or bonnet from your favorite beauty store, or online.
4) Stay Away From Heat
Using heat naturally makes hair more coarse and dry, so opt for heatless ways to style this winter. Twist-Outs that can air dry or Foam Rods can help your hair keep its natural sheen while also protecting it from breakage.
5) Hold Off On The Hats
Hats are a girl's best accessory for winter weather. Most people don't realize the fibers in hats naturally draw moisture away from the scalp and hair cuticle. Opt for a silk scarf or a silk lined hat this winter. Not only will it keep away dreaded hat hair, it also will keep your strands moisturized and fresh!